Welcome! I am a creative native!  And, I really don't know what Fiesta Estrellas is yet.
Now that we got that out of the way, here are some thoughts:
Fiesta Estrellas celebrates the Great Mystery, while being a blog-in-process. Throughout the course of becoming, the author of this blog is a witness to its transformation. Fiestaestrellas is 5+ years old in blogland!
'I am' a Shamanic-Astrologer, Reiki Master, Massage Therapist, Creatrix, blah blah blah – I am currently running a long-term errand for the Universe by using my own Self as its media.
In the original page write-up it was noted that Fiesta Estrellas translates to "Stars Party" or the (Holy) Holiday celebrations, and "Celebrations of the Stars." But, it's really looks like an energy such as depicted in the image below, as the forest spirit.
Initially I wrote here in the standard "About Me," section, about me as a person, and about my persona. It included a brief bio (history, travel, experience) and some information about my astrological service offerings ($90, 1-hr, in person, w/ preparatory emails). It talked about my 9th house-near conjunct Midheaven placed Uranus (Aquarius-rising and Aquarius S.Node), and my past with teaching-tutoring. Since then I paused in offering astrological services, and in tutoring, and massage therapy (as I also moved across country, herniated a lumbar disc, and mostly recovered) while I refocused my energy towards other endeavors – such as pursuing a graduate degree in Traditional East Asian Medicine (TEAM), while continuing to post for a short while, and with regularity on the new and full moons, as well as other notable astrological ingresses, transits, etc. Then, I switched to focus on posting about poetry, then art (including photography), and just telling stories as they come. As a matter of a fact, today is Mars's first day direct after having gone retrograde in Scorpio, and conjunct my natal Uranus! So, there's an unveiling taking place and a bit of getting back to my Uranian work, so to speak.
Still, look for edits here, as I'm still not quite prepared to update this page in the way that is standard, that would best encapsulate my blog mission statement thereby sharing my values in this sort of short "about Fiestaestrellas" section, but I want to be clear that the focus is still on celebrating my life, and the stars of my life -the ancient ones, and however they manifest. The focus is still on having Spirited fun – (MC in Sagittarius) – while sharing the joys of discovery.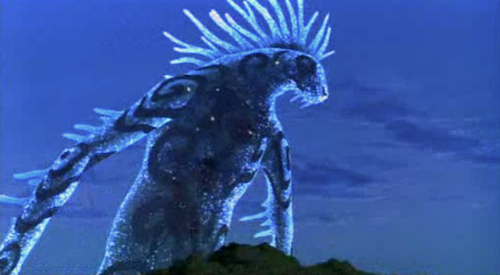 Fiestaestrellas is more than a blog, it is also about how the source of life itself moves in waves, and not in 'one' place but is collected and distributed.Below is a clip from the movie, "Princess Mononoke," that points you toward what I am talking about. See the whole movie here: here
Here is the official trailer for the film in the image by宮崎 駿 Miyazaki Hayao:
In reality, the Estrellas as beings are not confined to one cultural mythology. More to come…
Thank you for your patience! Your interest! Your visit! Thank you for following whatever-whomever has led you here to find me and what you may discover herein!
Here i am!  ~ Ka Malana~  at your service